POLISH COLUMBIA BOYS
"Tres Pantalone" 2021
This film is a tribute to super 8mm KODAK celuloid motion film pictures.
Film is dedicated to snowboarding. Pow riding, drinking beers, laughing and simply having good time.
Starring:
Michał Chmura, Kuba Golczyk, Wojciech Nieżychowski and friends Maciej Misztal
Music:
Vito Bambino – Daddy Haze
https://www.youtube.com/watch?v=Gtw9BudY4Us
Big Thanks Vito !
Shot and Cut:
Wojciech WN Nieżychowski / SUPER8WN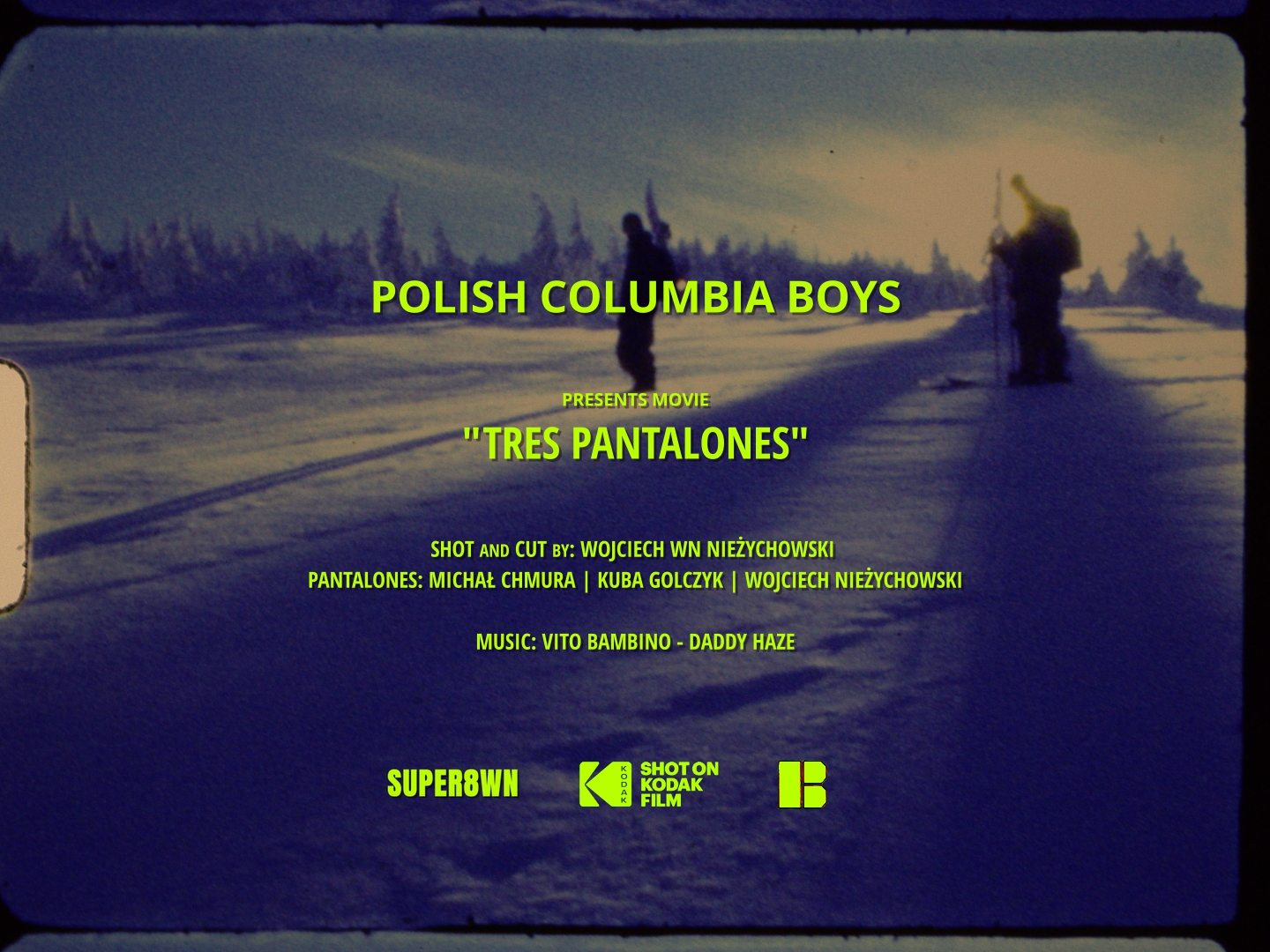 #super8wn #super8mm #kodak #shotonfilm